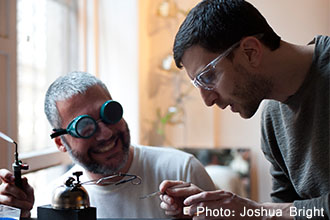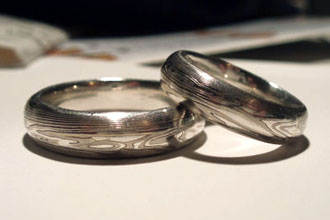 We have a location in New York - www.newyorkweddingring.com
Join us in our jewelry studio as we help you capture the romance and satisfaction of making your own wedding rings. Making jewelry is exciting and you will be delighted with the quality of your handmade wedding rings.
We will guide you through the process and leave you with a memory as personal as the rings you take home. Your custom wedding rings should take 6 - 10 hours to complete and your excitement will grow as the precious metal you've selected shapes into beautiful and unique wedding rings.
If you have ideas of alternative wedding ring designs, we encourage you to explore them. We will help you with the design process to ensure that the wedding ring you have in mind is something you will be able to make in our shop.
Browse through the photos on our site to see examples of rings that clients like you have made with their own hands in our workshops.